Slice of the Day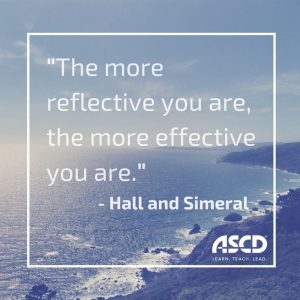 What is the greatest barrier for collaborating and communicating with colleagues? Time of course! The slice of the day protocol can help bring each classroom to life in the building and spark some pretty interesting conversation and reflections.
What is a slice of the day? Slices can give teachers a quick bird's eye view of what is going on in each classroom. It offers a quick way for teachers to self-assess themselves as to how their classroom fits into a school culture.
Two lenses were used in our Slice of the Day, Engagement and Rigor. While these two words pack a loaded punch, simply put while the short time we were in rooms, what did engagement and rigor look like.
At Winterboro, we used the end of the 9 weeks, to review our recent slice of the day as a way to open each teacher's classroom door and learn from each other. During Teacher Academy, the teachers completed a Notice and Wonder Protocol then made a plan for the next 9 weeks!
Reflection was an underlying theme of Teacher Academy this Friday. I learned a great deal reflecting and talking with my colleagues and I hope they did as well. I cannot wait to meet with them about their next steps  and how I can support their growth!