Collaboration: Taekwondo Go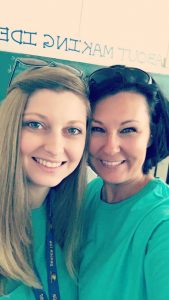 Welcome to Mrs. Studdard's and Ms. Scutchfield's blended world of history and reading!  Students often times struggle to take reading and writing concepts and move them from subject to subject.  Reading and writing are embedded in everything we do but students only see it as one subject.  Our goal is to seamlessly integrate reading and writing into ALL subject areas and our classroom is designed to teach them just how to do this!
While this is our first year working together in a collaborative classroom, we have worked very closely for the past year to mold and shape the minds of the same students. Through our time together today, we have worked out a new classroom management system to help the year go smoothly while also allowing for us, as well as our students, to build great relationships. We have decided that spending time reflecting on our teaching and learning is going to be a valuable and guiding asset to our classroom environment. After all, you can't know where you are going until you look at where you have come from.
Since we are working collaboratively we looked at what makes a good team. This will be our basis for modeling the types of collaboration we want to see in our students. A good collaboration consists of great communication, support, honesty, understanding, feedback, and reassurance. These are the ideals we hope to instill in each and every one of our students to help them grow as individuals and citizens.
We are excited to begin our journey together and build a professional working environment, and a  great friendship.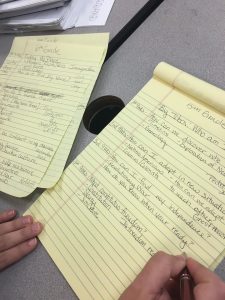 For each grade, we are using a "Big Idea" to guide us through the year. Fifth grade will be focusing on the idea of "Who am I" while exploring the themes of discovery, adaptation, independence, and freedom. Sixth grade will be focusing on "Finding my place" examining how they can find their voice, express themselves, be confident in decisions, and use knowledge to survive in the future. All of these themes tie closely with the novels that we will be using each nine weeks along with broad historical concepts that fit in with the themes.
To help ensure that we as teachers as well as our students can meet the expectations set forth we have developed three goals that we hope to reach by the end of the first nine weeks of school.
Implement a behavior system that reduces the number of referrals

Using a journal, we will reflect weekly on our lessons and strategies

We will hold each other accountable for addressing learning targets each day
By setting goals not only do we keep ourselves accountable, but we also show students how to set attainable goals.
This year our hope is that our classroom will be successful by displaying the following qualities:
courtesy, perseverance, integrity, self-control, and indomitable spirit.