Our Journey to Student Portfolios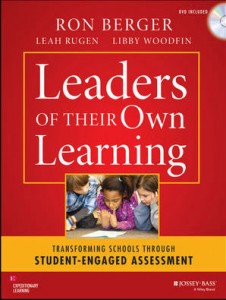 The following is a blog post written by Assistant Principal, Grayson Lawrence (@graysonlawrence).  #Exceptional blog and an #exceptional day of learning!
Teaching and Learning is alive and well at Winterboro High School. Recently, the teachers collaborated with each other to brainstorm about Student Academy and how we can best serve our students.  Some reading this blog may remember a previous post last year about Student Academy which with our students, strives to serve the following purposes:
Student Professional Development

Student-engaged assessment

Students learn the language of standards

Students set academic goals

Students monitor progress

Students identify patterns of strengths and weakness

Students become self-advocates

Students access their own work with honesty and accuracy
Students Leading their own learning is something we feel strongly about, and we want to do it in every way possible that is most beneficial to our students. "Student-engaged assessment involves students in understanding and investing in their own growth. It changes the primary role of assessment from evaluating and ranking students to motivating them to learn. It empowers students with the understanding of where they need to go as learners and how to get there. It builds the independence, critical thinking skills, perseverance, and self-reflective understanding students need for college and careers that is required by the Common Core State Standards. And, because student-engaged assessment practices demand reflection, collaboration, and responsibility, they shepherd students toward becoming positive citizens and human beings (Berger, 2014).
What better way to help our students lead their own learning than through a school-wide decision to use student portfolios that will usher in this process from the time they enter the door at Winterboro as a 5th grader, and then leave College and Career Ready as a Senior.  We look forward to beginning this process as students take charge of self-monitoring their learning, collecting work samples, developing an online portfolio, tackling the enormous task of reflecting, and holding student conferences utilizing google sites. This is just the beginning, but we anticipate great things to develop throughout our year.